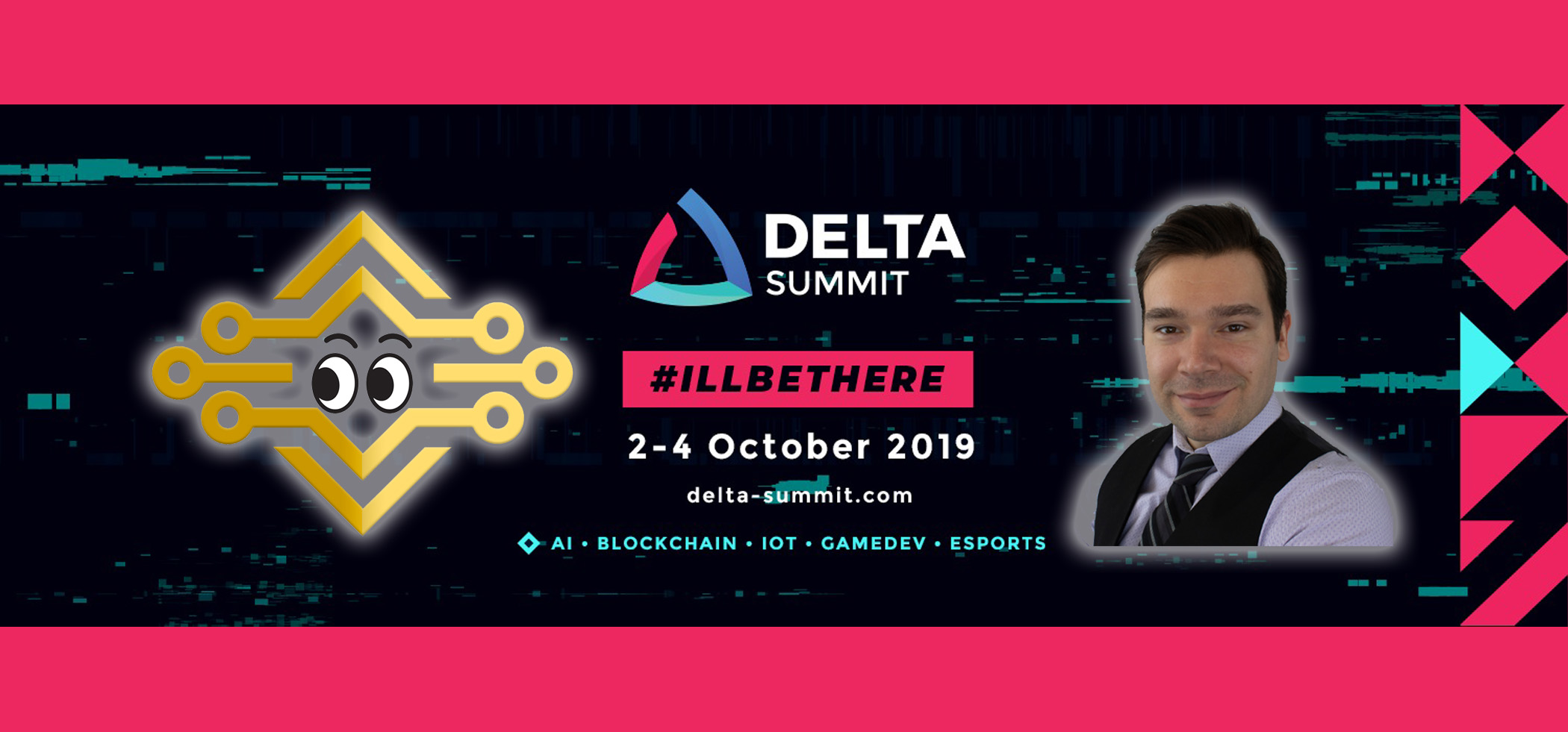 Malta's Delta Summit 2019: The Premier International Blockchain Conference
Boston, MA, USA
September 27th, 2019
By: Patrick Conlin
What is Delta Summit?
The second annual Delta Summit will take place at the Malta Fairs and Convention Centre in Ta' Quali Malta on October 2nd through the 4th of October 2019 and is poised to exceed its attendance record of its inaugural year. In 2018 Delta Summit attracted more than 150 company participants, 180 speakers across two stages and more than 4,000 conference attendees. This year the conference will host four stages and a bevy of household industry names including Binance, Okcoin, and Neo. Sanctioned by the Maltese government the conference has expanded its scope within the disruptive technology landscape to include artificial intelligence, the internet of things, and e-sports gaming along with blockchain, DLT and cryptocurrency ecosystems. The conference coincides with Malta's tech week which is September 30th through October 6 continuing the "Maltese governments efforts in establishing Malta as the pioneering blockchain nation" (Deltasummit.com). Often referred to as "blockchain island" the government of Malta will be well represented at Delta Summit with Prime Minister Dr. Joseph Muscat and Parliamentary Secretary Silvio Schembri in attendance. In a recent interview at the South EU Summit Secretary Schembri outlined the countries strategy of embracing disruptive technologies stating,
"It's a question of mentality and it's a question of whether you are ready to embrace change or not. As a country we are in a situation where we have no other choice but to embrace change. We are a small country, and we cannot dictate international politics simply by our size. But by embracing change we can do that." (https://www.southeusummit.com/europe/malta/blockchain-island-malta-positions-itself-as-global-sandbox-for-digitally-disruptive-industry/) Malta through proactive actions has positioned itself as the new tech hub.
CryptoLiveLeak is a Media Partner for Delta Summit 2019!
Industry Names in Attendance
Delta Summit 2019 will host some of the largest industry names in the blockchain ecosystem including the founder and CEO of Binance, Changpeng Zhao. The largest cryptocurrency exchange in the world per adjusted volume has had a busy year launching a new decentralized exchange and blockchain called Binance chain, which utilizes the BNB as its native assett replacing its previous ERC-20 token (Khatri, Yogita 4/23/19 Coindesk.com). Most importantly, Binance has recently entered the U.S. market and has begun offering trading pairs for BTC, ETH, BNB, XRP, BCH, LTC, and USDT for registered investors (Pan, David 9/23/19 Coindesk.com). When CZ speaks people pay attention and it will be interesting to hear about Binance's forays into the U.S. market place.
Another exchange participant is OKCoin which has expanded globally since its founding in 2013 in China. Now with offices based in San Francisco CEO Tim Byun will be attending Delta Summit 2019 as OKCoin has recently opened offices in Malta, offering euro fiat on ramps for spot trading in BTC, ETH, and BCH (Alexandre, Ana 6/4/2019 Cointelegraph.com). Former OKCoin founder Star Xu whom now operates OKex exchange also based in Malta has recently announced plans to launch its own stablecoin (cointelegraph.com). Stay tuned to CryptoLiveLeak for the latest developments arising from Delta Summit related to both exchanges.
Also highlighted in attendance will be NEO CEO and co-founder Da Hongfei. Founded in 2014 and formerly known as Antshares, NEO is a proof of stake blockchain utilizing decentralized Byzantine fault tolerance mechanism between nodes for security (Wikipedia). The Ontology token or ONT is used on the network for governance protocols such as voting upon network upgrades. Having been around since the early days of blockchain and crypto markets Neo's participation in this years Delta Summit legitimizes its industry reputation.
Why Malta?
Cryptocurrency Regulations in Malta
Cryptocurrencies: Not legal tender
Cryptocurrency exchanges: Legal, regulated under the VFA Act
Malta has taken a very progressive approach to cryptocurrencies, positioning itself as a global leader in crypto regulation. While cryptocurrencies are not legal tender, they are recognized by the government as "a medium of exchange, a unit of account, or a store of value". Malta has no specific cryptocurrency tax legislation, nor is VAT currently applicable to transactions exchanging fiat currency for crypto.
Exchanges
Cryptocurrency exchanges are legal in Malta and, in 2018, the Maltese government introduced landmark legislation to define a new regulatory framework for cryptocurrencies and address AML/CFT concerns. The legislation comprises of three separate bills, including the Virtual Financial Assets Act(VFA), which set a global precedent by establishing a regulatory regime applicable to crypto exchanges, ICOs, brokers, wallet providers, advisers, and asset managers.
Future Regulation
The VFA regulations (effective from November 2018) also introduced the Innovative Technology Arrangements and Services Act which established the regime for the future registration and accountability of crypto service providers. The Malta Digital Innovation Authority was also established: going forward, the MDIA will be the government authority responsible for creating crypto policy, collaborating with other nations and organizations, and enforcing ethical standards for the use of crypto and blockchain technology.
Edited by: Ken Garofalo
Reviews
Sharing
Tags