Ripple Hints Cryptocurrency Product xRapid will Go Live Soon!
Ripple's Sagar Sarbhai says he's "confident" cryptocurrency product xRapid will go into commercial application soon.
Ripple has so far not announced any banks testing or using xRapid and has earlier said banks will not be the first to trial the product.
Sarbhai said that more than 120 banks are currently partnered with Ripple, using its blockchain-based product xCurrent.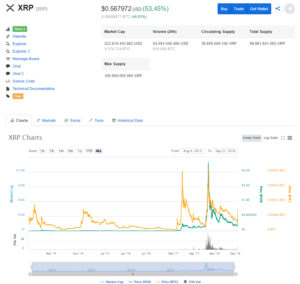 ****XRP Up Over 100% last 7 Days Up Over 50% last 24hrs****