Crypto and Race Conversation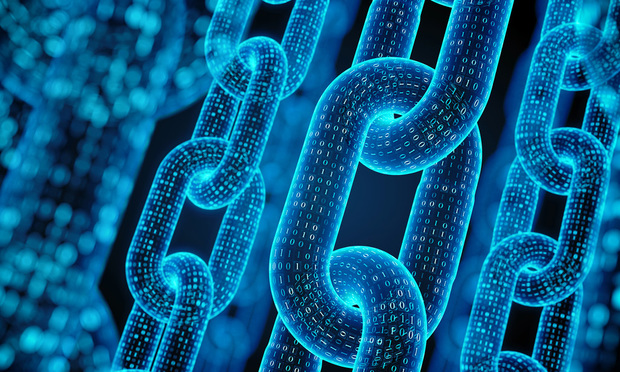 If you want insight into the black community and ways that we can help with the emerging technology of Blockchain, the recent conference led by Cleve Mesidor was an awesome event that brought many different people together to have an open conversation. Guests included Isaiah Jackson, author of Bitcoin and Black America, Sinclair Skinner, creator of Iloveblackpeople.com, Emma Todd, founder of the MMH Blockchain Group, and many other brilliant minds from the community. The conversations revolved around the black community and how they want to be a part of shaping the future of blockchain and crypto. It was very interesting to hear from the different perspectives and what each panelist brought to the table for discussion. Below we will recap the highlights of what each panelist emphasized.
Jalak Jobanputra, Future\Perfect Ventures
One of the hardest networks for minorities or people of color to join or be a part of is the Venture Capitalist network inside blockchain. This sector of the industry has been predominantly dominated by white males and 96% of the decision-makers in this field are all white men. Less than 6% of the capital from VC's are designated for black women. Now that this has been highlighted there has been a growing effort for VC's to provide equal opportunities for minority entrepreneurs seeking funding and minorities looking to join their ranks. One important thing to keep in mind as a minority entrepreneur is that you will ultimately decide who you are receiving funding from and entrepreneurs must be wise to select the best VC that represents their interests.
Sinclair Skinner, www.ILoveBlackPeople.com
Sinclair was a very eccentric presenter who was not afraid to tell it like it is. His brashness was refreshing and straight to the point. He is a firm believer in using blockchain technology to combat racism and xenophobia. He believes that blockchain allows the black community to recreate a world without the archaic white supremacy ideology. One point of emphasis that Sinclair spoke on was to make sure that the black community leveraged blockchain tech as a tool for liberation from old racist systems.
Isaiah Jackson, Author of Bitcoin & Black America
Talk about walking tall and carry a big stick. Isaiah was to the point, no bs, and concise. When he spoke, he spoke with conviction about blockchain education and empowering the black community. For those who don't know Isaiah, he is the author of Bitcoin and Black America and hosts a daily podcast called Gentlemen of Crypto. A great point that Isaiah spoke about was the concept of burning down the old systems to usher in the new technology of blockchain. Blockchain cannot be burned down and the fact that inflation is coming down the pipeline makes it, even more, a reason to get involved in crypto. Bitcoin is the people's money and it was awesome for Isaiah to speak on the topic.
Reuben Ogbonna, Black in Blockchain NYC
Reuben is an educator by trade and wants people to approach the blockchain community to offer accessibility to its people. Any time money is involved with things it typically ends up with politics involved. He feels that there is much politics involved with the industry just like any other, but feels it is important to keep politics limited to a minimum in the blockchain space. Reuben wants to welcome people from across all different industries like finance, entrepreneurship, and activists. Millennials and Gen Z's will be the path forward for crypto and blockchain and we must welcome all who would like to participate.
Shailee Adinolfi, ConsenSys
Shalee is pushing for equality and inclusion within the Blockchain space and encourages people to take action, listen, read, and hire for diversity. She feels it is important to check your individual biases in order to accomplish equality and to learn where your biases come from so that you can overcome them. Shailee recommended reading "Biased" by Jennifer Eberhardt and to watch "The 13th" on Netflix to start to understand how we can transform our future by learning about how prejudice has crept into our current systems. She wants everyone to stay educated and to have the blockchain community be diverse in its very beginning stages.
Karen Hsu, BlockchainIntel
Karen Hsu is the founder of BlockchainIntel. Her company is focused on working with law enforcement to track cryptocurrency with abnormal patterns. This includes helping the victims that have fallen to cryptocurrency hacks or scams and tracking the final destination of their funds. One of the biggest issues that Karen sees for the industry is to increase trust within the blockchain community. Without trust, Karen feels that minorities and people of color will have a hard time adapting the technology. She feels it is important to protect customers from scams and money laundering because these are the values that she wants to instill into the community of Blockchain.
Jomari Peterson, The Digital Reserve
Jomari Peterson is focusing on creating systems that help underrepresented communities through microlending and gaming. These are ways that are expanding and growing in economic empowerment and a way to communicate. In the gaming space, Jomari is creating systems that democratize e-sports. This helps sponsorships get to the individuals who are playing and are also underrepresented as professional players, builders, and creators. He believes in building the systems that empower the black and underrepresented communities rather than waiting for them to come around.
Emma Todd, MMH Blockchain Group
Emma Todd is currently supporting an effort to tackle police complaints. This tool would identify, monitor and escalate instances of complaints against officers. This tool pairs up with body cams. Blockchain ensures that the quality and accuracy of all files and data collected is maintained. This process ensures that the police have accurate and easy to access info on their staff and on trends. This program also generates reports for the general public, making this data very accessible.
The open questions forum was very insightful and interesting to hear the viewpoints from each panelist. We will walk you through some of the topics and the questions that were discussed below.
How can we get minorities and people of color involved in the VC/Engineering side of this?
Figure out the VC funds that you would like to work with and reach out to them. Make sure to do your homework that the VC fund you are going to work with or get funds from is in line with your values and what you stand for.
Is racism in blockchain?
Racism is definitely present in Blockchain. It has not gone away with technology. It will take money to get involved with crypto and blockchain and we need to start removing the barriers that require this to build the community that we want for our people. The black community should have a helping hand in developing the framework in blockchain because a lot of white males that are involved in the industry have not developed the maturity level and have gotten away with this. The black community and women are held to a different standard in today's day and age and they must present themselves with a standard of excellence.
What are we seeing as barriers for educating about blockchain and crypto?
Acknowledge that the space was developed by white scientist academic computer science and that has been part of the culture. Crypto and Blockchain need to open the conversation to invite people in and have a conversation. Just because you don't have a Ph.D. doesn't mean you can't enter the space. Many panelists felt that it has been designed complexly to create barriers. No one has a degree in this yet people are expecting others to be fluent, but we need to take down the gates and make it more accessible.
To watch this awesome conversation check out the video below:
https://www.youtube.com/watch?v=sTiB8Yo0bWQ
Co-authored by: Victoria Gonzalez Canalle
Reviews
Sharing