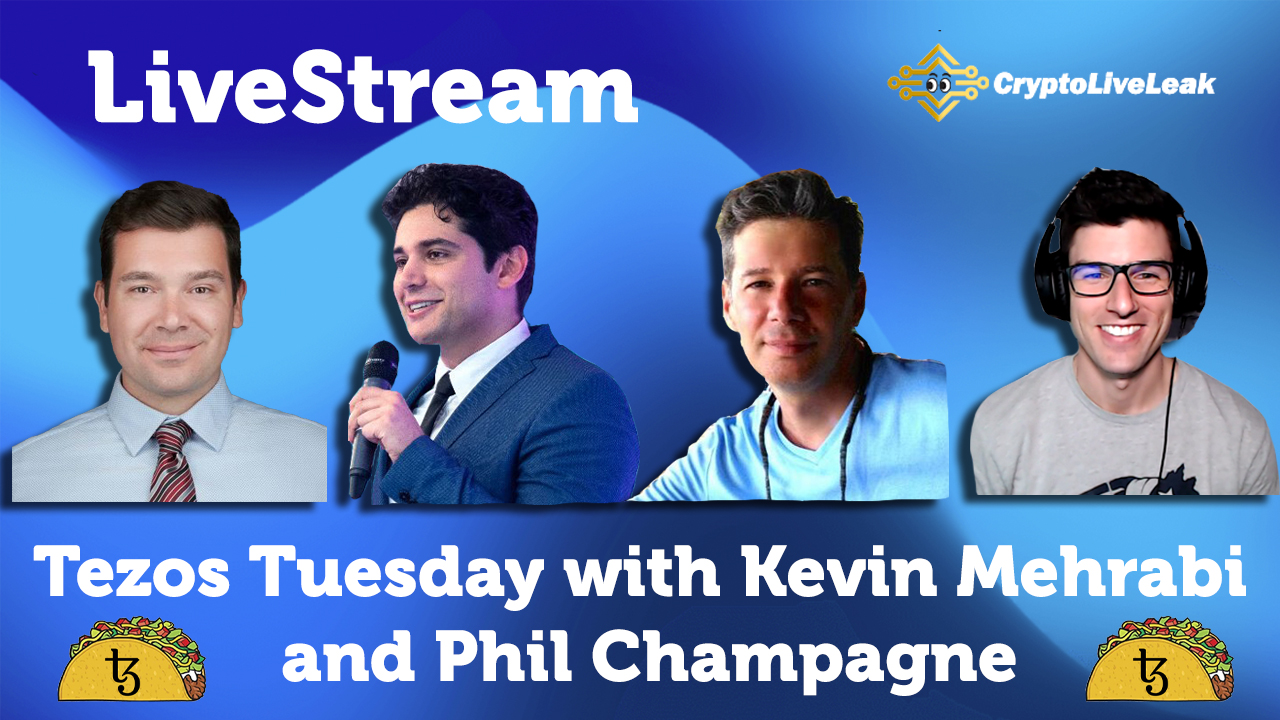 Tezos Tuesday featuring Kevin Mehrabi and Phil Champagne
Kenneth M. Garofalo | December 14th, 2020
Whether you are a new viewer or an existing fan of our work, you will be excited to see our upcoming episode of Tezos Tuesday hosted by myself, Ken Garofalo, and Benton Yaun. We will be featuring a few veterans of the Tezos community in Kevin Mehrabi and Phil Champagne of Hayek Lab. We will discuss topics of Tezos economics and utility use cases surrounding liquidity and exchange of XTZ and other tokenized assets such as USDtz.
The format of the show allows us to take live questions from the audience and bring them onto the screen for interactive response. Please bring your viewership and questions to make this the most productive interaction for everyone.
If you support what we are doing, please visit our Swag Shop aka the "STORE" from the website header.  All purchases directly fund our continued efforts to bring you valuable information and content.
Phil is an original CryptoLiveLeak Guest!
It is great to have Phil back on the show as he has a well informed economic view of Tezos, Bitcoin, and various other markets. He is one of the wisest investors in this space and has even authored the popular "The Book of Satoshi". Our early content with Phil helped explain the Tezos baking process in a way that was easy to understand. It will be great to take Phils temperature on the current and future market outlooks as well as get updates on his project that recorded the Tezos block hash on the Bitcoin Blockchain and the status of his book on Tezos.
Check out our previous video on Tezos Baking and Bond Requirements.
Hayek Lab – Delegated Tezos Baking
Hayek Lab is the premier choice for those looking for a professional delegation service to bake their tez with. Our dedication to decentralization has lead us to avoid cloud services (AWS, Google Cloud, Azure, etc), which we believe to be a shortcut that compromises the strength of the Tezos network. As such we opt to run our own dedicated servers and pursue new datacenter locations globally in order to ensure the resilience of the service we provide to our customers.
New! We now payout baking rewards as soon as they are officiated by the network.
Check out what Kevin Mehrabi is doing with StableTech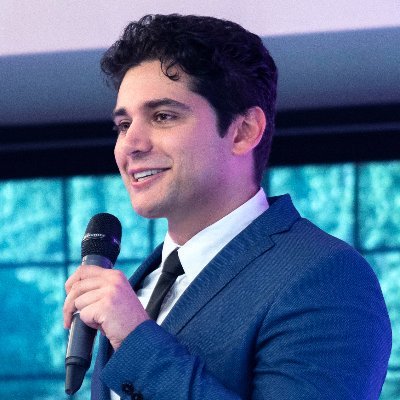 Kevin is a true Tezos industrialist and importantly noted as the first person to ever implement an effective stablecoin on Tezos. This is widely believed to be one of the major use-cases currently happening on the Tezos blockchain. As shown on the Tezos Finance website his company has announced stable assets built on the Tezos Blockchain such as USDtz, BTCtz, ETHtz, GLDtz, EURtz, SABZ, and TZX.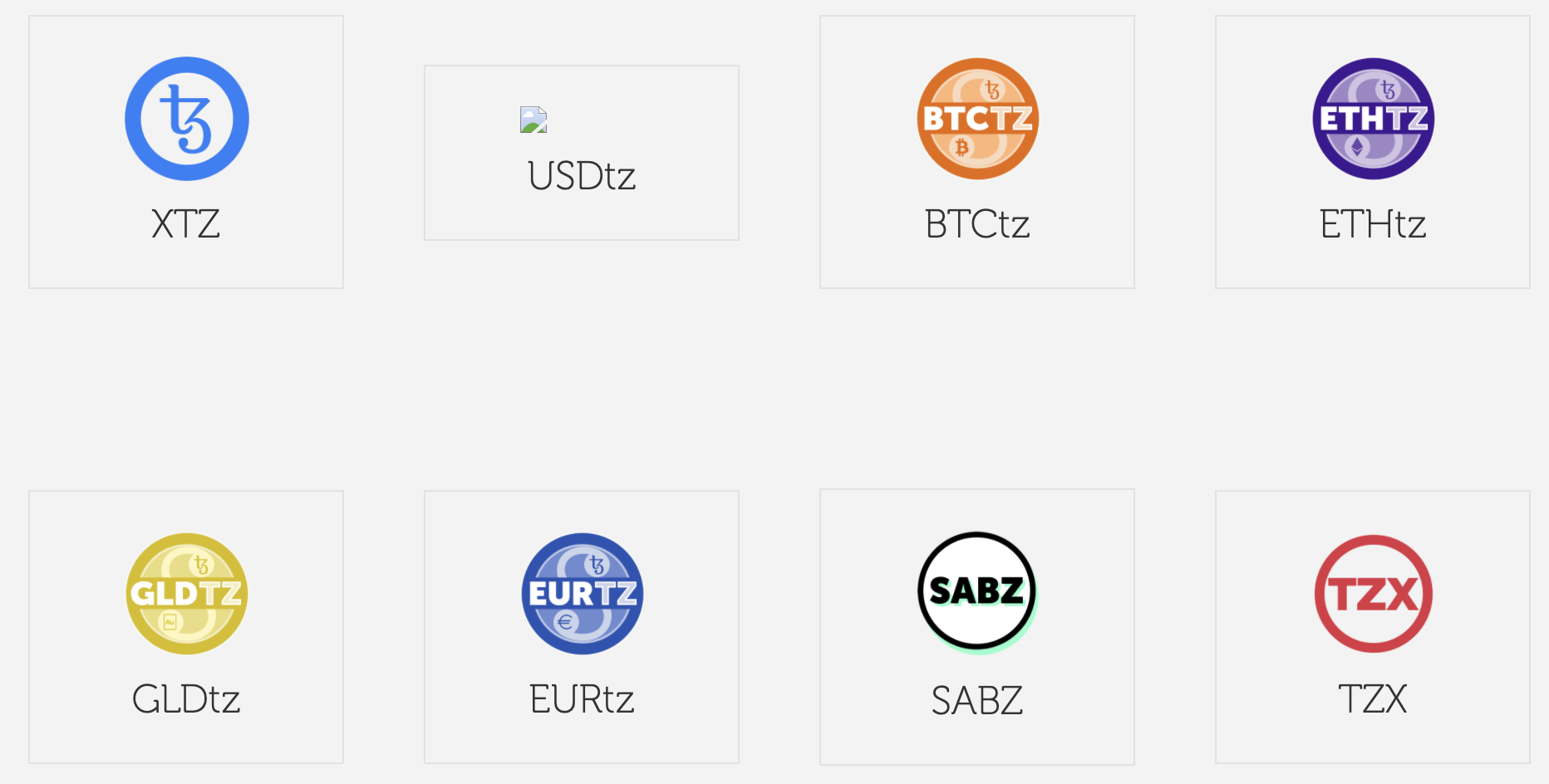 The USDtz product is implemented on the Dexter exchange, the only decentralized exchange currently built on Tezos. Dexter itself is a great innovation and can be seen as an Tezos version of Uniswap for simple comparison purpose. The exchange allows users to trade XTZ for USDtz and also allows for users to deposit USDtz/ XTZ into liquidity pools that earn yield from transactions on the exchange while simultaneously earning staking rewards. This is a concept that is still new but provides a way to leverage passive returns on these assets without exposing users to much downside risks besides impermanent loss.
Kevin also is a regular in the TezosDeFi telegram and community channels. It is going to be a great time getting to pick his brain and take audience questions on these topics.
We can even get into other stable assets in the pipeline and when the timeline for release can be expected.
For more information on Kevin's projects please see below descriptions taken from their respective websites.
Tezos Stable Technologies, Ltd.
We are Tezos Stable Technologies, Ltd. (aka StableTech) — We coordinate the building of stable, scalable, open-source, technologies for the advancement of Tezos DeFi, and for the betterment of the Tezos ecosystem.
StableTech is a wholly-owned subsidiary of Tezos Stablecoin Foundation — an independent non-shareholder foundation which seeks the advancement of Decentralized Finance (DeFi) on the Tezos blockchain.
USDtez | Tezos Stablecoin
Liquidity for Tezos Trading: scalable, on-chain, programmable
USDtez (Symbol: USDtz / USDTZ) is a USD-pegged stablecoin based on a fungible Tezos community standard — the FA token standard. USDtez is pegged to a formally-verifiable measure of (1:1 parity) value between itself and the United States Dollar (USD) providing a solvent, and scalable source of liquidity that is the ideal solution for low-fee Tezos-based asset trading.
Tezos.Finance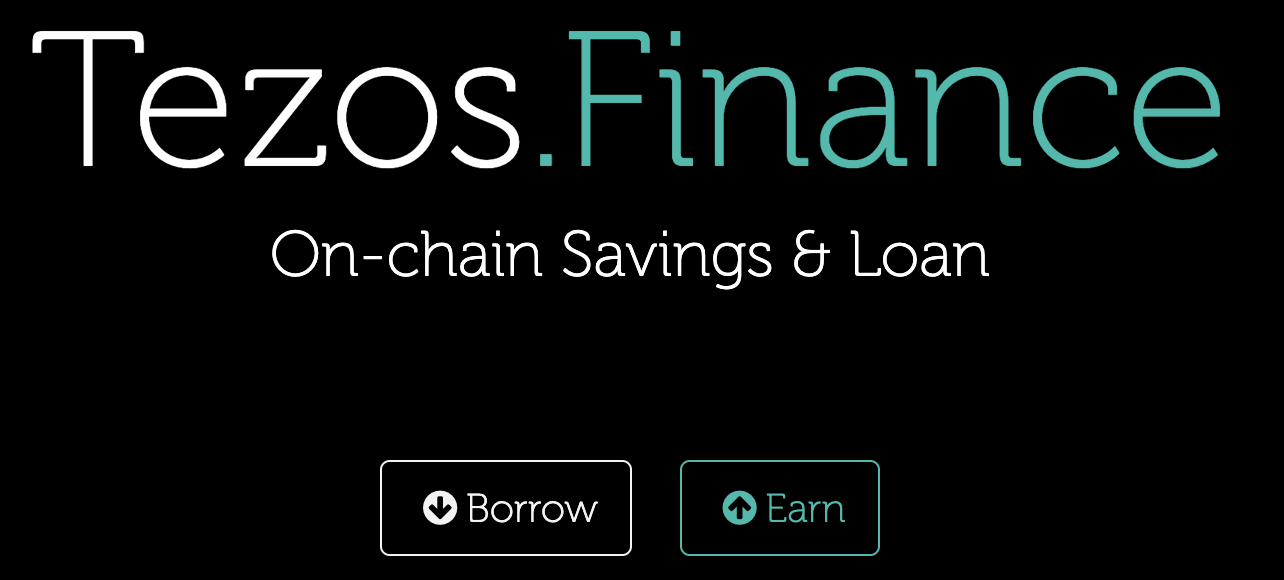 On-chain Savings & Loan
Borrow: Soon you'll be able to borrow Tez (XTZ), USD Tez (USDtz), BTC Tez (BTCtz), and other Tezos-tokens at a floating interest-rate APY, under bond-terms that are blockchain-enforced. Know what you're getting into by borrowing what you need through a Tezos smart-contract.
Earn: Collect interest earnings at a formally-verfiable floating-rate APY, simply by supplying your token holdings to TezFin.. Just like earning interest from deposits to a bank CD or savings account. Your tokens will, of course, be staked across a distributed pool of independent and trusted bakers.
Check out the Swag Shop and the cool new "Tezos Til I Bezos" T-shirt (Tezos Underground Community Slogan)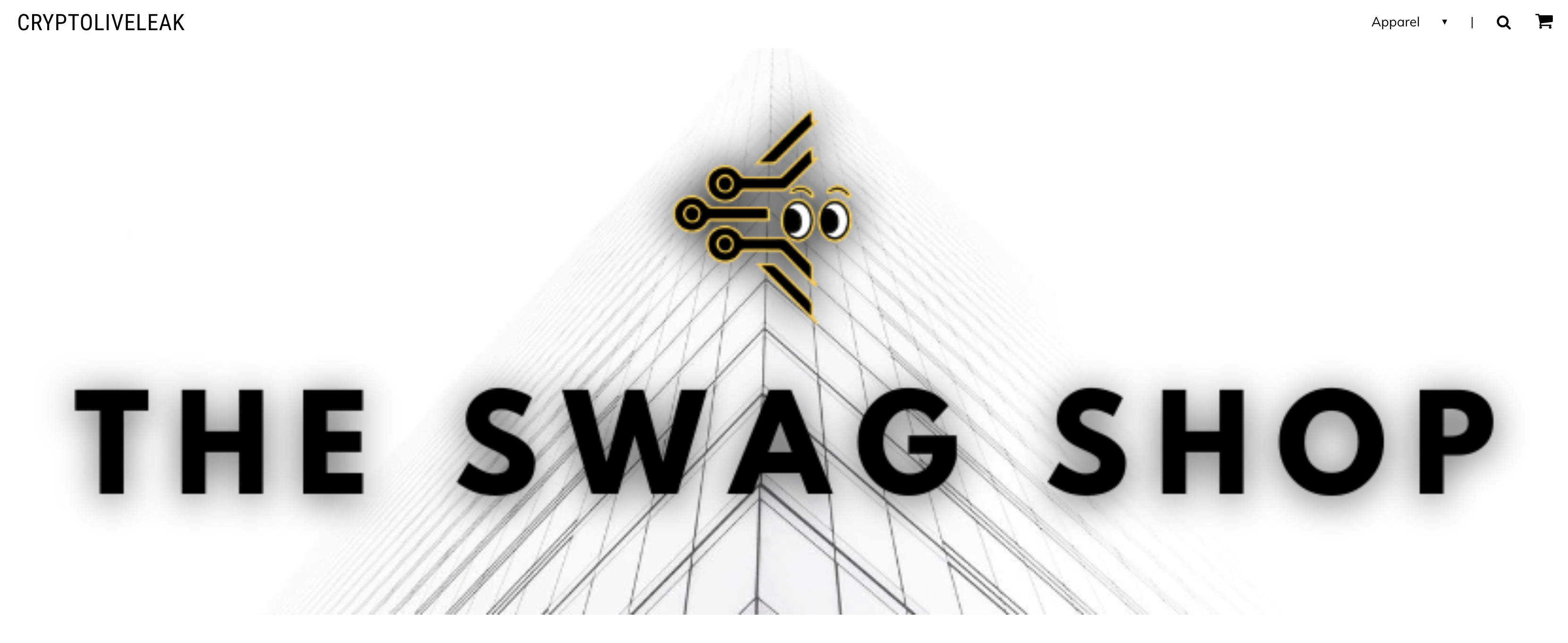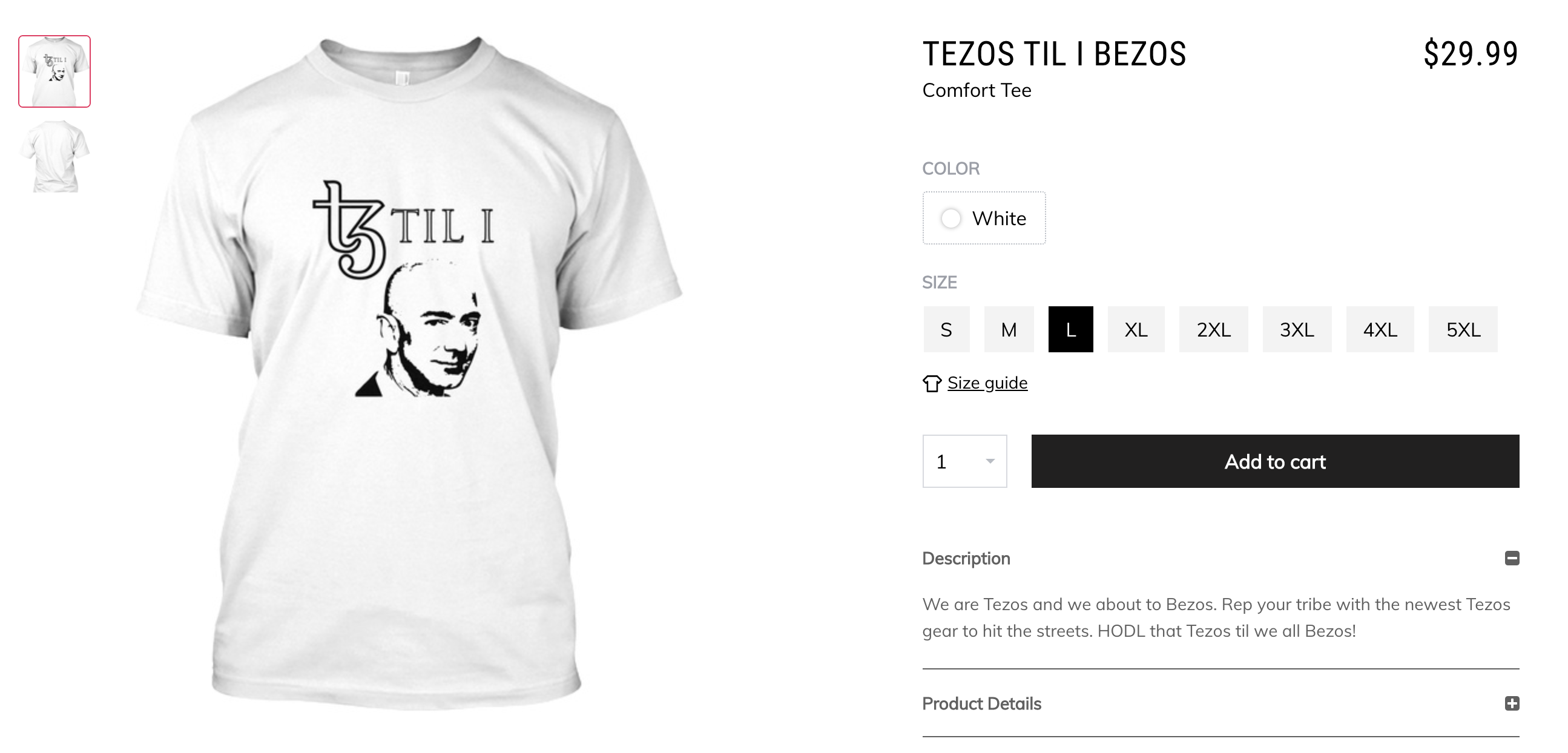 Looking forward to seeing you all on the Livestream on Tuesday – Tune into any CryptoLiveLeak social channel like YouTube, Twitter, or Facebook to watch and ask questions LIVE.
Reviews
Sharing
Tags