March 7th, 2020 | Cambridge, MA
Written by: Benton Yaun
Today was my first expo for anything blockchain and crypto, and it certainly will not be the last. The MIT Bitcoin Expo will be a page marked in my book of life where everything happened before and after this moment. Words almost cannot describe the feeling of euphoria and exhilaration that I was able to experience at this expo on day one, but I am going to try my best to describe to you what it was like to be there and witness what will one day be a historic event that people will talk about when writing the history of blockchain technology and crypto.
First of all, you might be asking yourself what is the Bitcoin Expo and what was going on there? The MIT Bitcoin Expo is a consortium of presentations, panels, and even includes a hackathon. A hackathon is essentially where teams have 48 hours to develop applications or ideas built on pre-existing blockchains. At the end of the 48 hours, these teams will pitch their ideas to a panel of potential investors similar to a Shark Tank. In regards to the presentations and panels, imagine a never-ending Ted Talk on steroids that provides a plethora of data, analysis, opinions, and forecasts of the technology from a macro and micro level. At the end of each presentation, the audience is given time to interact with the presenters and ask questions. These events were all taking place in several different locations across the MIT campus.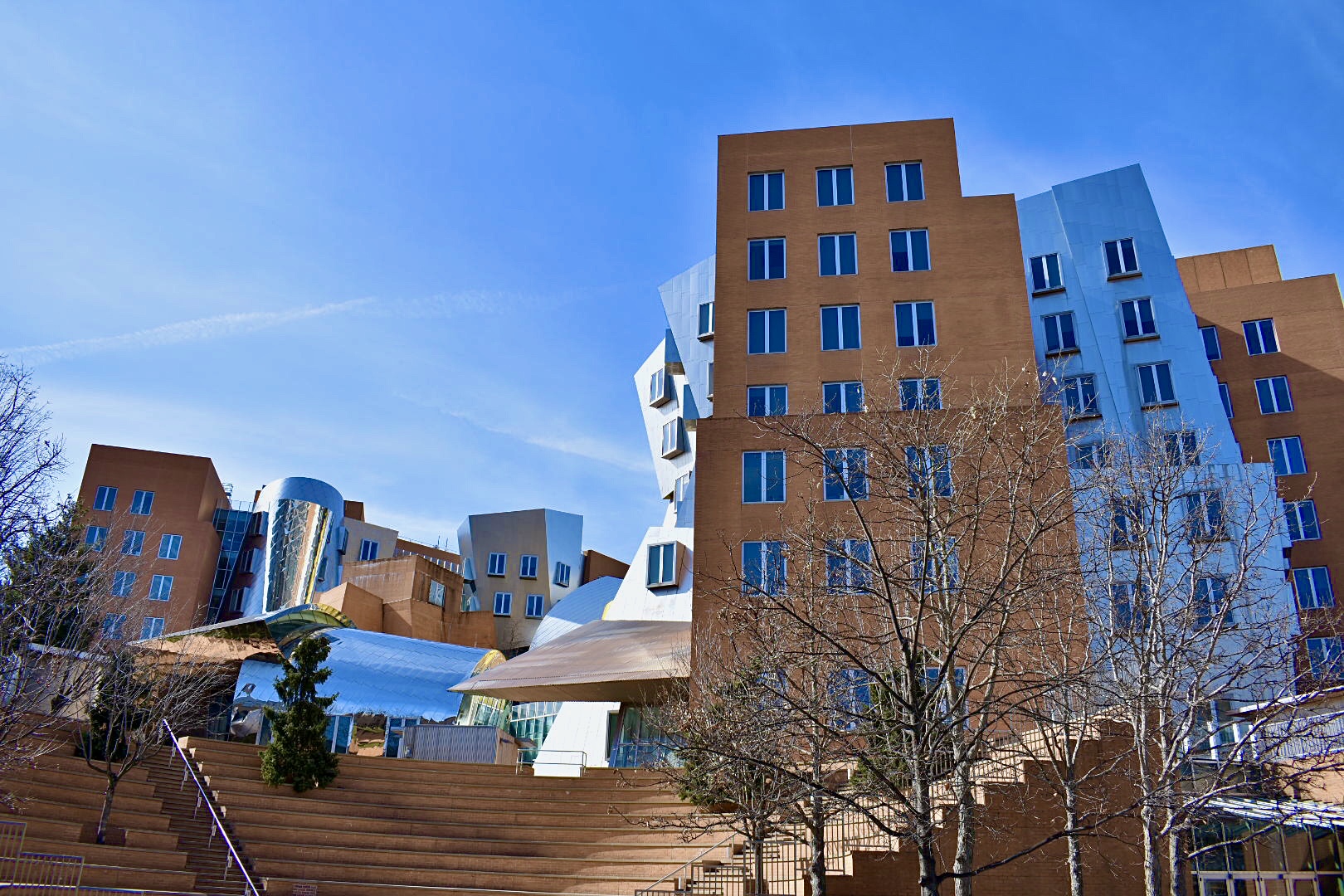 I am a novice when it comes to Blockchain technology and Crypto, but these industries and subject matters have captured my attention over the past year and I have been on a quest to learn and understand what is happening within these industries and where they are going. For a blockchain simpleton such as myself, I hope by sharing my experience this can spark the fire in others from different backgrounds or industries to want to learn more about Blockchain and Crypto and how they can benefit the world in the upcoming days, months, and years. I will do my best to keep things elementary and concise because I have found that it is very easy to get deep into the technical weeds of these truly amazing industries.
The people that are part of these industries are pioneers, intellectuals, students, government agents, private sector entrepreneurs, investors, finance professionals, programmers, coders, developers, academic professionals, and people like me who are here to learn and understand. The Blockchain and Crypto space casts a wide net and it was truly interesting to see all the different walks of life that want to participate in shaping the future of the world and universe. The greatest part about the diversity of the people involved with these industries is that you have very different perspectives on how to approach problems, applications for the technology, and solutions for implementation. I think this brings a tremendous amount of value when it comes to shaping and molding the future of what these young industries are capable of.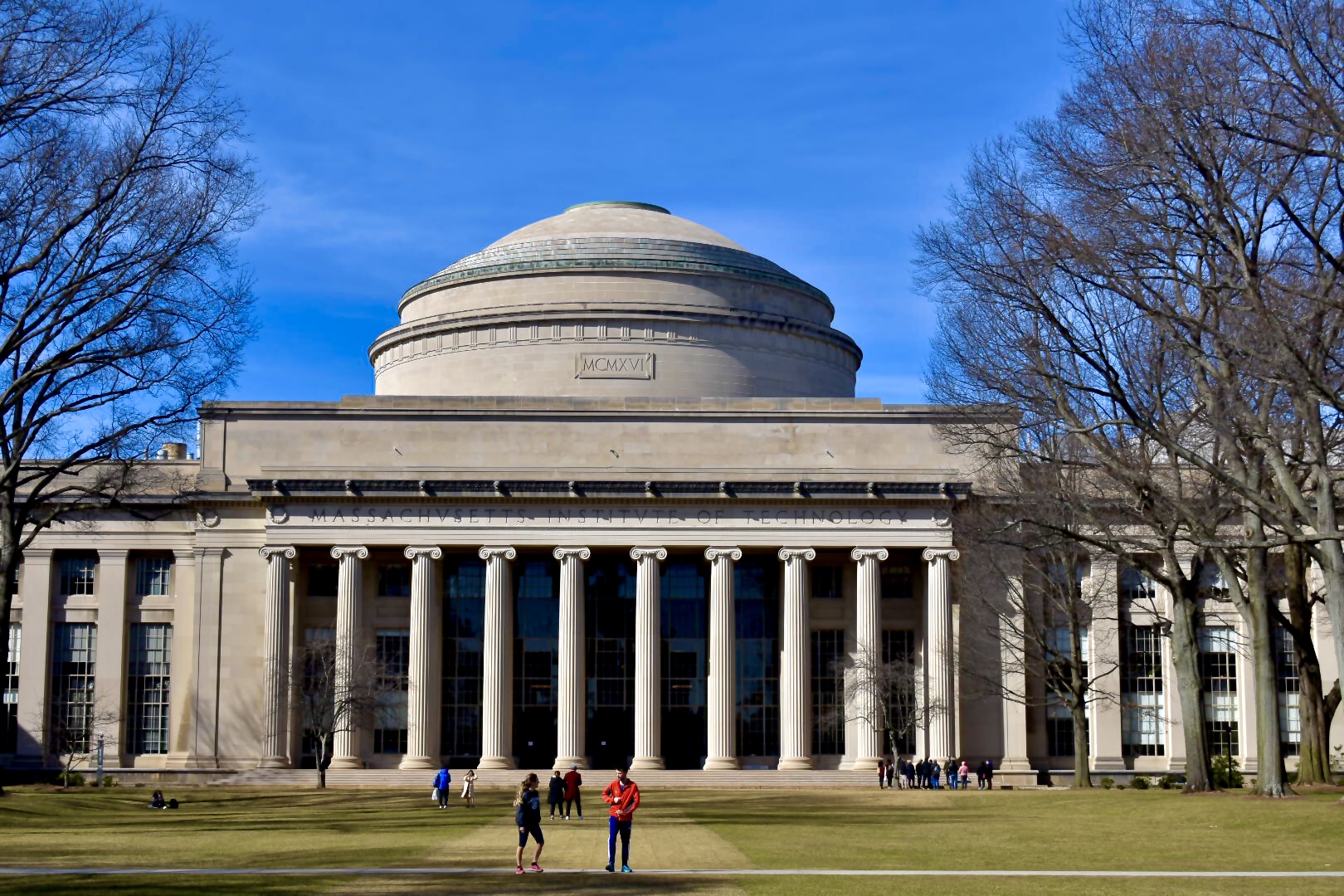 One of my biggest takeaways from just observing and talking to some folks today was that there is truly no limit or ceiling on how Blockchain technology can be applied to the world as we know it today. We may never know where that ceiling is which I think is pretty crazy to think about. Just to put things into context, I feel like the Blockchain and Crypto industries are where the internet was in 1996. Everyone heard of the internet back then and some people were early adopters, but no one truly understood where things were going with the internet in 1996. It is almost as if the infrastructure of this brave new world is still being built and anyone can give a helping hand in creating what this amazing new world looks like and how it functions.
I didn't know what to expect at all when first arriving at the registration tables, but today's panels, presentations, and conversations were truly stunning and inspiring. Essentially you have some of the greatest minds in the industry all gathering on MIT's campus to discuss projects, ideas, and innovations that are in the works and how they are each in their own way paving the path of the future "block by block" (pun intended). I was able to humbly approach several people today such as Andrew Poelstra (Research Director, Blockstream) and have conversations that I would never imagine possible. My conversation with Andrew was brief but extremely informative. Andrew's presentation was about Taproot which is from my understanding a set of instructions tethered to each transaction of Bitcoin that explains how those funds/transactions can be used. Brass tax is that Taproot would make transactions more secure on the Bitcoin network. I dove into some rabbit holes with Andrew about the scalability of Bitcoin and his thoughts about where he saw the evolution of Bitcoin going and how to achieve scalability on a worldly level. Andrew was extremely patient with my naivety and ignorance of technical aspects of the technology, but he took several minutes to break things down and for this, I am greatly appreciative. It was truly humbling to just be in the presence of some of the smartest people in the country if not the universe.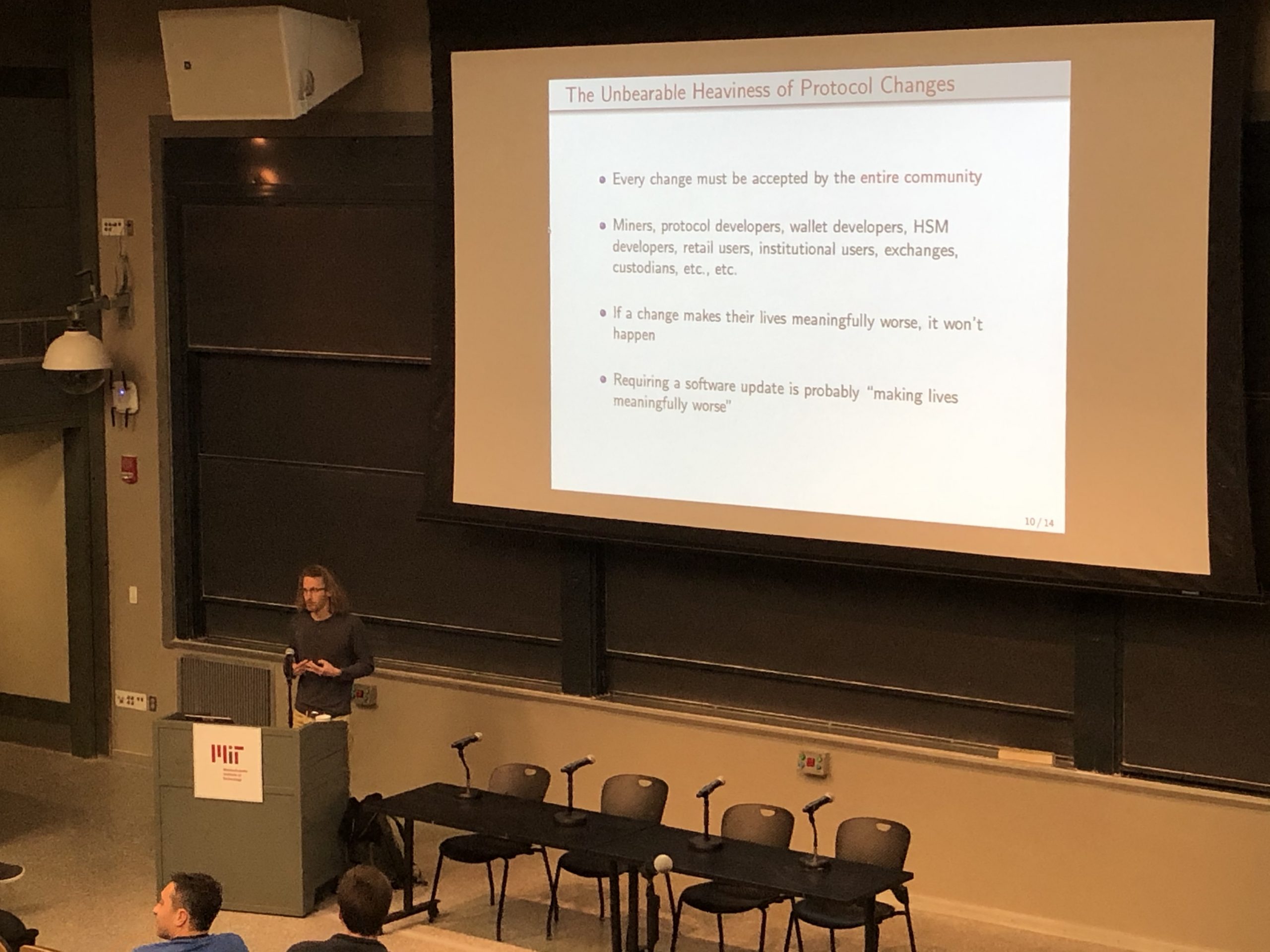 Other presenters spoke on subjects like technical protocol developments, broad market overviews of crypto, the future of institutional custody services, regulations surrounding the industries, and evolution of the industries as a whole. The last panel of the day was one of my favorites because they spoke on the real-world applications on how countries will start to adopt their very own digital currencies and spoke about hurdles that will have to be overcome. This panel included Sonja Davidovic (Economist, International Monetary Fund), and Robleh Ali (Research Scientist, MIT), and they dove into what steps would have to be taken by countries to start to implement their own digital currency. My biggest takeaway from listening to these brilliant minds speak was that in order to take on such a massive overhaul of an antiquated financial system, governments, treasuries, central banks, and federal reserves will have to start to focus on security and privacy in their development of such digital currencies. They spoke about how other countries outside of the US have started this process and highlighted some of the shortcomings that countries will face as they navigate the uncharted waters of blockchain implementation and digital currencies. It was really exciting to think about what a future financial system may look like and how those systems will interact on a global level even if it is a hybrid version of what the system is today.
It was as if I was able to peer around the corner of the present-day systems and see what some of these people saw as being the future. The future is now and you can choose to be a part of it or you can sit on the sidelines. My recommendation is to get involved in any way shape or form even if you are just starting out. Read books, listen to podcasts, watch YouTube videos, talk to people, and get your hands dirty. If you don't feel equipped with the knowledge, take time to go seek that knowledge. I have found that many of the people involved in this space are willing to talk to you as long as you are able to approach them with honesty and transparency about your level of understanding of how things work. People can appreciate curiosity if you approach things with the attitude of genuine and authentic knowledge seeking. You don't know what you don't know, but there is always someone out there who knows more than you. Take the time to talk to people and be comfortable with being uncomfortable. Growth can only happen outside of your comfort zone and that is what I plan on doing.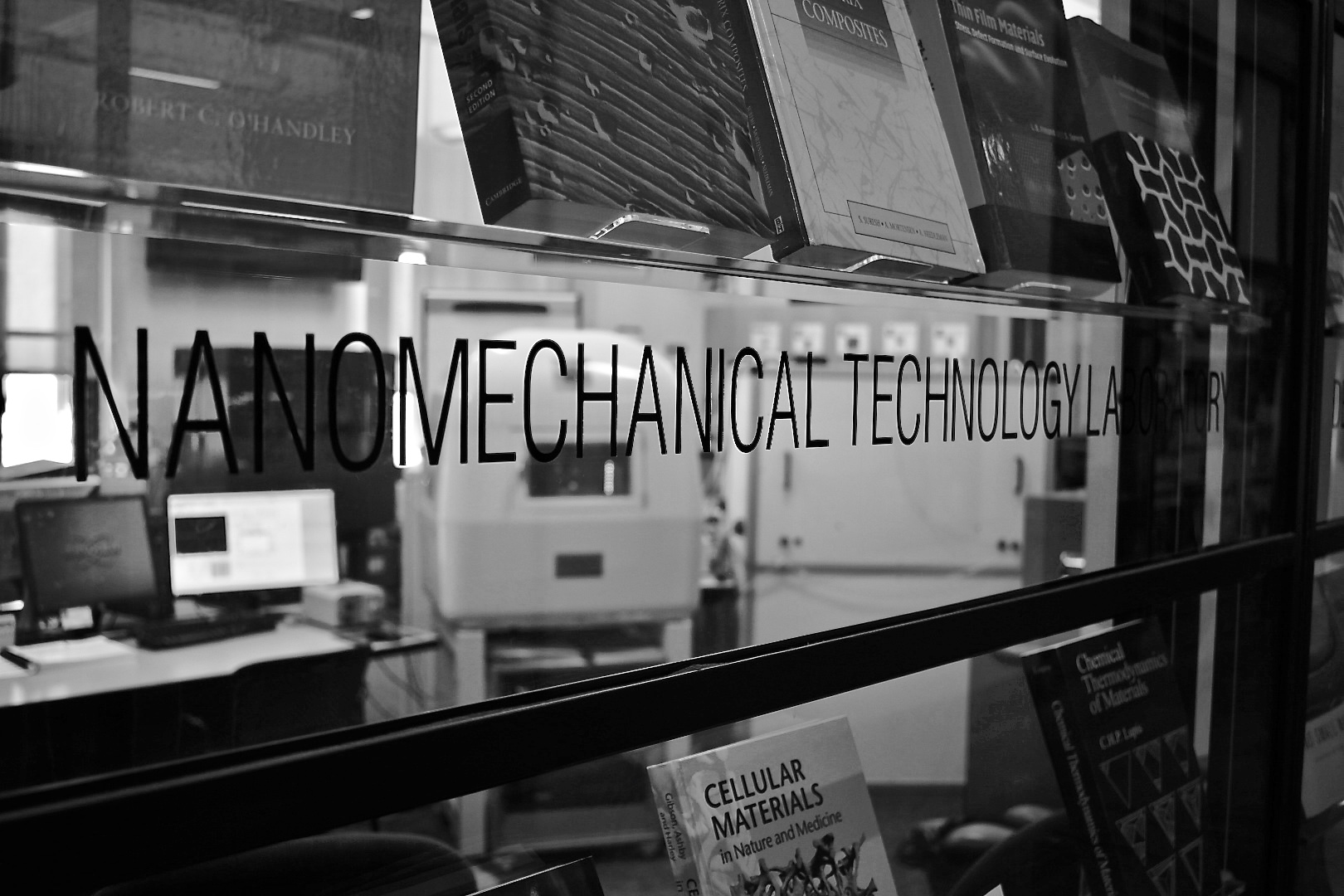 In conclusion, my experience day one was absolutely mind-blowing and I am writing this post still trying to digest and process much of what I learned today. I was definitely drinking through the proverbial firehose of information, but for some reason, my thirst was not satiated. As I continue my journey and adventure, I look forward to sharing with you my experiences over the next few days. Day two will be a blast and I cannot wait to geek out in the world of Blockchain and Crypto. Until next time, over and out!
If you are interested to have all your basic questions answered about Blockchain and Crypto here is a great resource that breaks things down:
https://www.investopedia.com/terms/b/blockchain.asp
Like and Subscribe to our YouTube Channel: CryptoLiveLeak!
To see the list of presenters and the schedule for Day two check this link out:
https://mitbitcoinexpo.org/agenda/
https://mitbitcoinexpo.org/speakers/
@CrpytoLiveLeak – Twitter, Instagram
@Bentwan27 – Twitter, Instagram