Recap and Transcription | AMA: Clove Crypto Wallet & StakerDAO
Kenneth M. Garofalo
Boston, MA | May 23rd, 2020
The Clove Crypto Wallet & StakerDAO AMA was a smashing success on Thursday evening May 21st, 2020. We had nearly 40 registered webinar attendees and also received over 100 views during the livestream on YouTube, maximizing our live reach. Around 10 guests asked quality questions during the AMA and earned themselves an XTZ reward sent via Clove wallet. This was a great demonstration of Clove's product in use.
Educational, intentional, and appreciated – all feedback given by the attendees. It was a great feeling to be able to host an event that had a positive impact on our community. Since this event was virtual we had the chance to bring in guest from all over the world providing benefit to the greater global Tezos community. When arranging the Clove & StakerDAO AMA I knew it would be a special experience for the Tezos enthusiast because it brought together two really relevant projects. Both are contributing to what we hope to accomplish in terms of security tokens on Tezos and the mass adoption of coins/ tokens for the Tezos ecosystem. Clove has a core mission to reach One Billion Wallets online through their product offerings but they are also focused on doing this for the Tezos platform.
Introducing new Clove wallet product www.emailtezos.com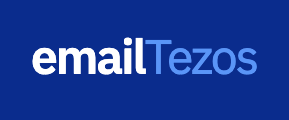 Clove has created a very customized wallet for Tezos with emailtezos.com. This wallet supports the FA1.2 asset tzBTC as well as XTZ. Clove is one of the first ever wallets to support this FA1.2 asset. If you are considering building a token on the Tezos platform you should consider reaching out to Clove wallet for a wallet integration. They will look to add more tokens as they come online and will also support the evolving FA2 standard as proposed by TQTezos.
StakerDAO built a FA1.2 token (STKR) on Tezos with unique governance features. This was one of the first tokens to be recognized on the Tezos platform and hopefully down the line we will see custom support from Clove for this asset. The governance process at StakerDAO has allowed for a new token (BLND) that may ultimately be serviced by the Clove Wallet. The joint AMA built trust between both organizations and provides a road for future StakerDAO product support.
Featured Panelists: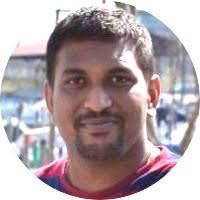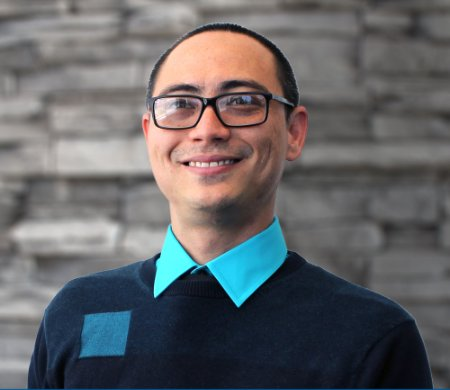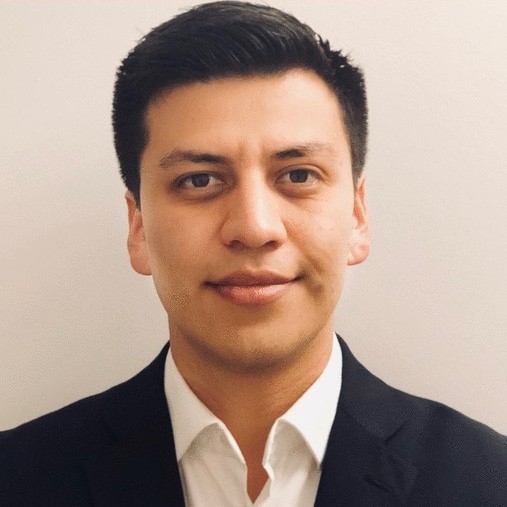 Q: Siva and Steve can you give us some background on your professional lives before Clove wallet?
A: Siva: I started developing web applications in 2000. For 15 years, I built internet-scale distributed systems at several startups and household names like Amazon & Microsoft. My first startup created the world's first web meeting and conferencing service that later got acquired by Salesforce in 2011. After hearing about Blockchain several times from friends, I decided to dive deep in 2016. I put together a team to navigate our way through the industry that later became Clove in 2018. We built wallets and applications for Enterprise blockchains, Bitcoin, Ethereum, Stellar and Tezos. Thanks to Ken – we have been able to integrate ourselves deep into Tezos and deliver value to the whole ecosystem.
A: Steven: Professionally I've split my career between technology/business consulting work and internal positions. Most recently consulting to implement HR finance payroll solutions for Fortune 100 companies, holding companies and start-ups. Before that, designing, coordinating and managing medical billing at large chain hospital organizations. I think it's the ledger and accounting facsimiles that blockchain provides that initially drew me to blockchain and the infinitely wide potential in so many other areas that gets me excited to be in the crypto industry today.
Q: Christian, can you give us some background on your professional life before StakerDAO?
A: Christian: Absolutely, so before StakerDAO, I wasn't in crypto full time. I actually was in traditional finance at a large bank out in New York City. Much of the work my team and I focused on was macro related as well as making tactical calls and assisting clients in initiating positions. Some examples include thinking about the next US economic recession and looking at dozens of macroeconomic variables and how they've informed us in the past. On the other hand, we also helped clients create thematic baskets (e.g. high/low corporate tax baskets) that they could speculate on. This ultimately fit really well with what we've built so far at StakerDAO, but before I dive into that, I can touch on my experience in crypto up to that point. I had really only heard of Bitcoin from a friend or two back in 2014 as a passing comment, but in 2016, I connected with alumni/colleagues who are now investors in the space and they were both writing research on bitcoin at investment banks. So in early 2019, I decided to make the transition and found an opportunity with StakerDAO where I could work at the intersection of finance and crypto..
Q: What is Clove wallet and why are you making it easier for new/ existing users to obtain a cryptocurrency wallet? Your slogan is "one billion wallets" explain what this means and how you plan to get there.
A: Clove: Clove wallets are simply the generic term for the wallets created by Clove. Our newest go-to market wallet, emailTezos.com, takes the effort of downloading and installing software out of the equation, making blockchain accessible for a majority of people who find the technical aspects of blockchain prohibitive. The combination of email address and user-defined password provides users quick crypto on-boarding and easy access going forward, anywhere, from any device. #OneBillionWallets is core to our mission to bring blockchain to the world because of the opportunity it provides people and processes. The freedom and utility of blockchain grows in a cumulative and multiplicative way for both users and the ecosystem as a whole and our #1 goal is to be a big player in making that happen.
Q: Why is Clove wallet so focused on providing support to the Tezos ecosystem?
A: Clove: The Tezos ecosystem is a particularly interesting one in the world of crypto. By basing itself on a proof of state model, it avoids the energy consumption of some other currencies and inherently provides intuitive tools of staking/delegating unique to a proof of state model for professionals, investors and enthusiasts. The consensus protocol leverages the competitive nature of proof of state to initiate amendment for vote to the overall protocol ensuring owners with vested interest in the future of the blockchain in a democratic and stable way.
Q: Can you tell us about some of your products in the pipeline and how they may relate to Tezos? Will Clove be a wallet solution for any of these future products?
A: StakerDAO: Yes – so what we've submitted as a proposal for the month of May is the decision to build BLND on Tezos. It currently will exist for the Ethereum ecosystem, but we are trying to be at the forefront of what we hope is a blossoming DeFi space on Tezos. As a reminder, BLND is a basket of PoS tokens. It's what we message as the easiest way to go long the best Proof of Stake protocols. Outside of BLND, we're iterating on our next product and we've heard everything from single token synthetics to NFT baskets to a stablecoin. It's all part of the conversations we want to have with our community. As we release these projects, we definitely see Clove as a potential wallet solution. Once BLND on Tezos becomes available, any investor could decide to custody their position through Clove. This is true of any product we decide to build on Tezos.
Q: What FA1.2 Tezos assets are you currently supporting? Will Clove wallet provide support for the new FA2 token standard for Tezos?
A: Clove: FA1.2 and FA2.0 assets provide users with new and inventive ways of utilizing the Tezos blockchain for assets, data management, securities and DApps, while at the same time buttressing the overall ecosystem and the Tezzies that are the heart of it. We have begun by supporting the tzBTC token and are looking forward to supporting any and all of the up and coming assets on Tezos- if you are working on releasing a new token, send us a message. One specific token we are excited about supporting is the upcoming BLND token by StakerDAO which aims to allow users to benefit from a 'basket' of the world's best Proof of Stake tokens from the comfort of the Tezos ecosystem.
Q: What wallet solutions are currently available for the STKR token? What type of requirements are needed for a wallet looking to support STKR or similar tokens?
A: StakerDAO: The current solutions available for STKR tokens is a wallet like Galleon or AirGap. Today, we've worked with Galleon to provide custody and some functionality for STKR token holders. The STKR token is actually a security so there is limited functionality and any movement requires approval on our side. The functionality we hope to implement for our token holders is the ability to vote for a new council in Q1 of next year. To this end, we think wallets need to be able to KYC, but we also hope to see more interesting features related to governance.
Q: Tezos is aiming to have many security tokens on its platform, if you provide support what will the KYC solution be?
A: Clove: As security tokens make their way to the Tezos platform, we fully intend on supporting them with Clove wallets via emailTezos.com. To do so we are currently implementing KYC solutions native to the platform as well as integration mechanisms for third-party KYC/AML providers.
Q: Describe the difference between the Clove card and the Clove wallet (email version) and provide insights on the product pivot.
A: Clove: The Clove Card features our smart-QR codes printed on high-quality plastic or paper cards. When scanned, the Smart-QR codes launch a webapp and displays either the wallet's public profile with option to send assets to the wallet, or the wallet's private profile where the user can perform transactions using the assets contained. This physical(QR code) wallet has been used for gifts, marketing and at meetings, conventions, events, etc where the ability to use crypto to authenticate identity and transact via scanner is prevalent. The emailTezos.com wallet provides users the same access, but without the need for the physical card- contact us for pricing.
Q: What unique features does the Clove wallet offer to the Tezos community?
A: Clove: A previous question asked what the difference between the Clove Card and our emailed Clove Wallets. The other side of that question is how are they similar. Both wallets offer the Tezos ecosystem the expected functions such as send and receive crypto and adds several more. First, we have included the ability to delegate Tezos to a list of bakers for delegation rewards. Also, we have DApp access from the wallet so users can use their wallet access to utilize new and existing Tezos DApps. The last and obvious power of our wallets is to send Tezos and FA1.2 assets to others using their email address. For users who already have a Clove wallet, the funds will simply be added to their accounts. For those without existing wallets, an email inviting users to create their wallets to be funded by the Tezos sent. We expect the network effects of users adding other users to the ecosystem to provide support to Tezos overall, the existing users of Tezos and those who want to become a member of the crypto community but the barriers to entry seem to high.
Q: Will Clove become a Baker/ Validator for Tezos? Do you plan on proposing an on-chain upgrade for Tezos?
A: Clove: Clove is proud to support the best bakers in the industry. We see Tezos bakers as key players in making the community as a whole and are very happy to support preferred and established bakers on our emailTezos.com wallets. Becoming a baker ourselves is a potential goal, though not one in the near-term.
Q: During these unique times of social distancing, how have you continued to work towards your goals?
A: Clove: We just wrote an article on this exact subject. Just like everyone, we moved to fully remote work setups in both our Boston and in Hyderabad offices. Second, we changed our product from a physical one to a virtual one. We also stayed the same in a very fundamental way- we doubled down on the goal to expand access and use of blockchain technology to the world. We think now more than ever, the world needs access to the power of blockchain and the utility it provides. Our mission to provide the world #OneBillionWallets has never been more core to our company.
Q: If someone wants to get involved in your ecosystem how can they? As a participant, community member, or contributor.
A: StakerDAO: So one way to get involved is of course by becoming a STKR token holder. We do have an ongoing private sale, which we expect to close in the near-term, but if you're interested, please feel free to reach out at [email protected]
Otherwise, most of the discussions for our vision and products happen across our social media channels. The most active conversations are on our Telegram, which you can find here https://t.me/stakercommunity or on on our forum: forum.stakerdao.com
Q: It's obvious that you want to be a wallet solution for the Tezos ecosystem, if a project wants to work with you how should they approach? Where can we find more info on Clove?
A: Clove: We see our wallets as a great new vehicle to go-to-market and drive adoption for Bakers, FA1.2 & FA2 Assets and DApps. We encourage any and all who have an interest in marketing and distributing their Tezos based products to contact us. Please visit us at www.clovecrypto.com, email us at [email protected] or tweet @clovecrypto.
PR Matchmaking Services for this event were provided by Block Relation