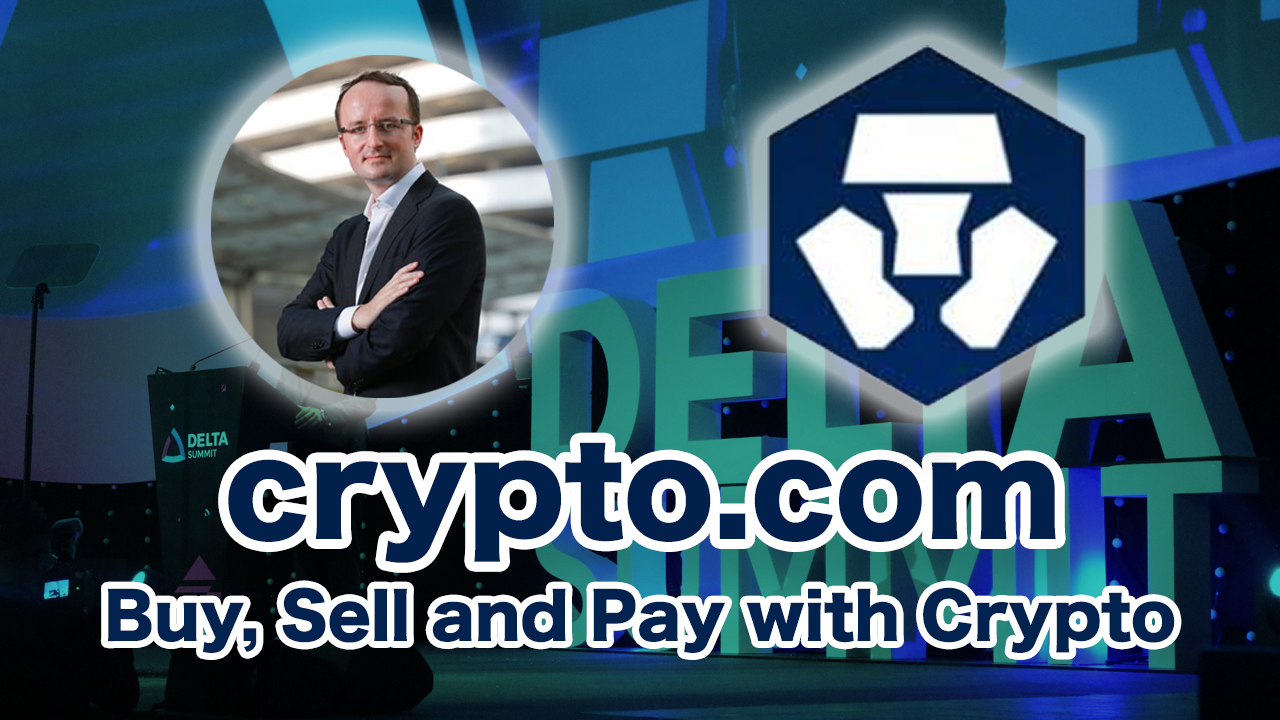 Malta – Delta Summit – Malta Fairs and Conventions Centre
October 2019
Background
We met with self-proclaimed serial entrepreneur Kris Marszalek, CEO of crypto.com, at the Delta Summit 2019 in Attard, Malta. With several startups under his belt, Kris got involved with the crypto space with a simple vision – to have cryptocurrency in every wallet. He set out to restore the rights to control one's own money.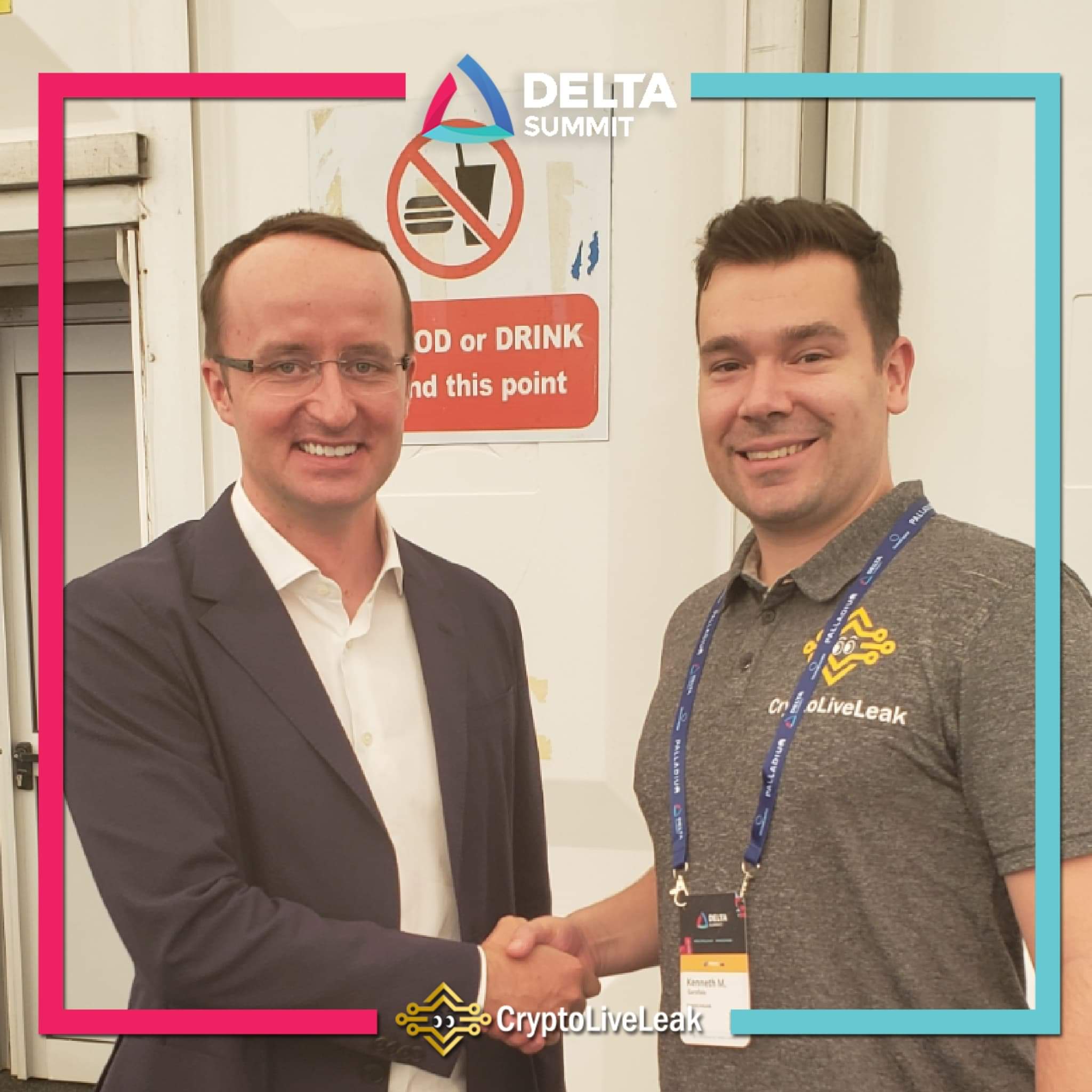 Crypto.com
During the interview, Kris described the quirky story behind acquiring crypto.com. The domain was initially owned by a cryptography professor who purchased it in the early 1990's. The professor insisted that crypto stood solely for cryptography and refused to endorse cryptocurrency in any form. Despite ignoring countless offers prior, the professor eventually submitted to Kris' "creative" offer.
Buy, Sell, Trade
This journey to mass adoption began with solutions to real life needs. Crypto.com is a platform where users spend, trade and accrue interest on cryptocurrencies. With approximately one million users, crypto.com offers a visa card with up to 5% back in MCO reward token along with additional staking rewards like memberships to Netflix, Spotify, Expedia and AirBnB. Crypto.com offers competitive lending rates for instant lines of credit with deposited cryptocurrency collateral.
Plan B
Crypto.com recently launched its first ever offline campaign in September 2019 with billboards throughout San Francisco, CA with the slogan "Time for Plan ₿", referring to the blockchain technology and cryptocurrency as an alternative to established financial institutions.
Future Plans
CRO native coin powers their payment settlement network in testnet phase as described by below figure. This project allows for free (for merchants) and instantaneous conversions of cryptocurrencies to fiat. Crypo.com is aiming to onboard ten million merchants within the next ten years. Currently users can export their own transactions and report them as necessary, however Crypto.com is looking to integrate developing platforms which will make tax reporting seamless.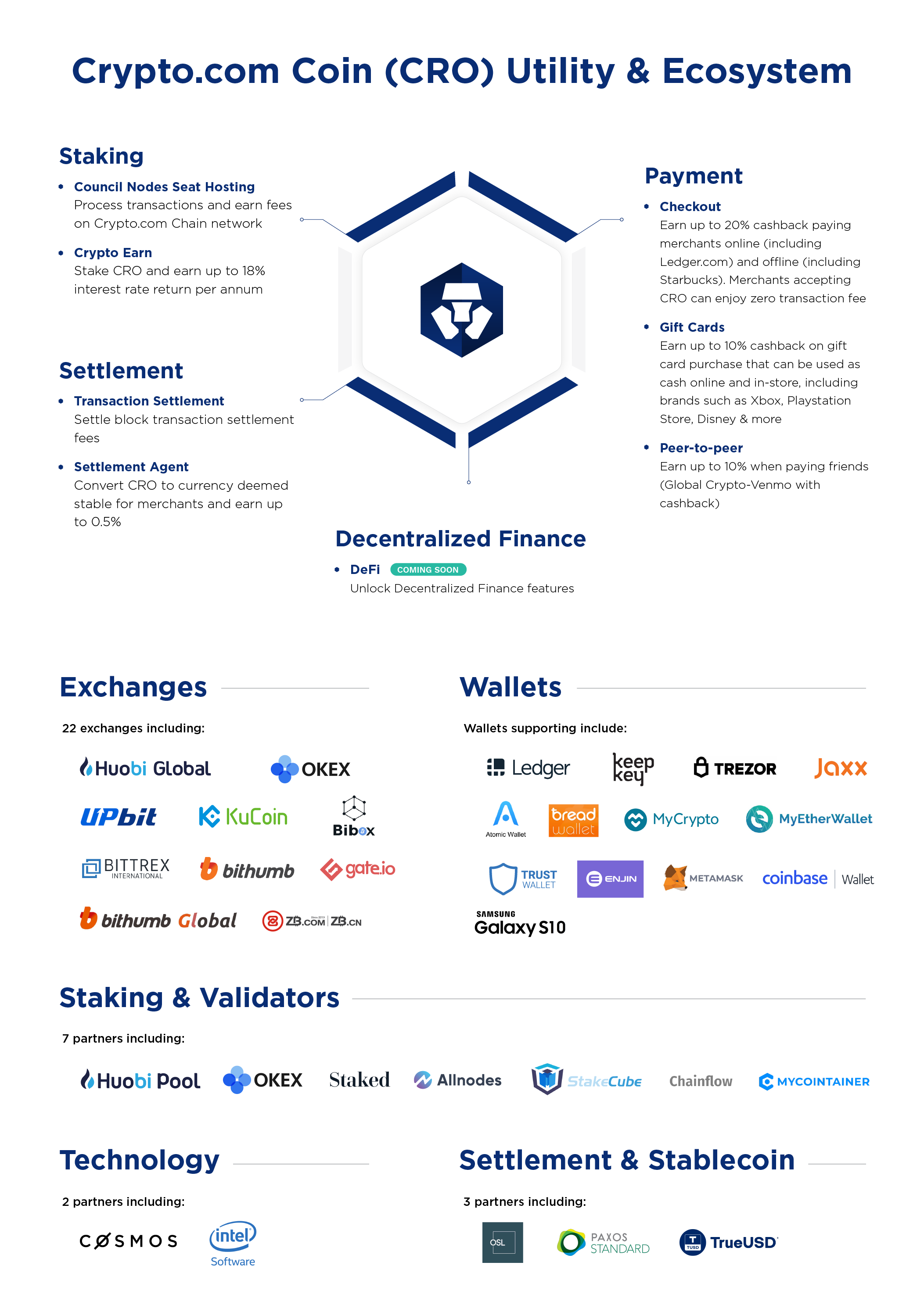 For more information, visit crypto.com.
Reviews
Sharing
Tags