A New Digital Asset World
Malta – DELTA Summit – Malta Fairs and Conventions Centre
October, 2019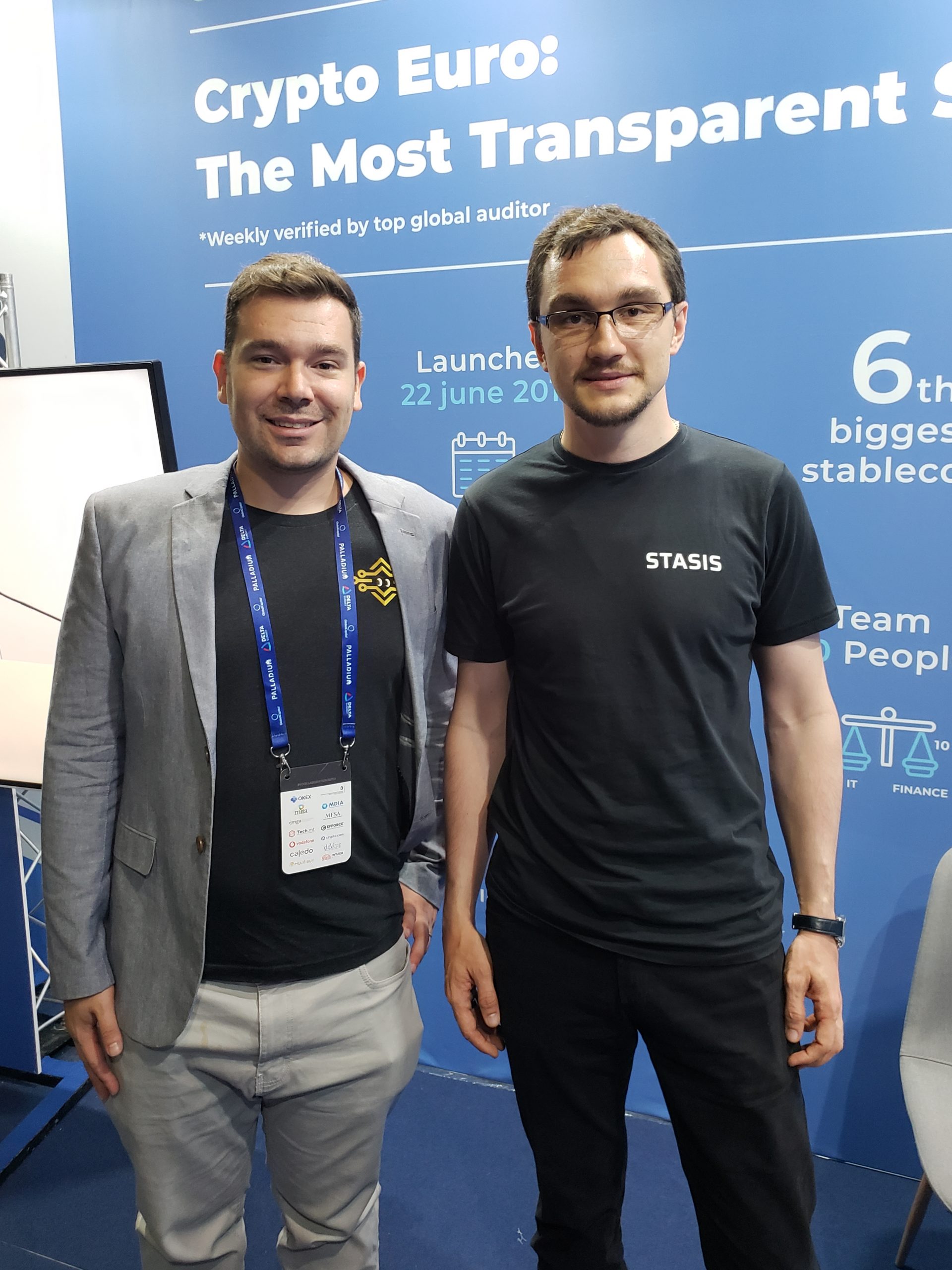 In October 2019, our CryptoLiveLeak team had the pleasure of attending the Delta Summit spotlighting blockchain technology, cryptocurrency, artificial intelligence and esports. Among the vast variety of technology companies leading the charge at the conference, we had the opportunity to learn more about euro based stable coin EURS, launched by Stasis. Gregory Klumov, CEO and Founder of Stasis, was involved in the perfect storm of first being captivated by the global financial crisis and shortly thereafter introduced to bitcoin. This opportunity, along with his background in finance and IT, became the foundation of his solution, Stasis. 

Stasis, meaning equilibrium, is a tokenization platform based out of Malta striving to facilitate the world's biggest fully verified and collateralized stable coin. These unique features are the first of its kind to bridge the gap between digital assets and the "real world" value. Taking pride in transparency, Stasis boasts collateralization with a one to one ratio in cash reserve that is audited and verified regularly by a top five global auditing firm. It is currently trading with 32 million in circulating supply and an average of one million in daily trading volume.

While Stasis is currently subsidizing the experience in exchange for market exposure, the collateral is stored in centralized bank type accounts which charge negative interest. In addition, in their contained environments, their custodians pay small amounts of interest. Stasis is currently being traded on more than twenty exchanges and can be accessed by individuals and institutions alike. Stasis works directly with those looking to transact with tickets of more than one million. Looking ahead at compliance, Stasis has preemptively adopted protocol for European brokerage companies and replicated this model amongst all clientele. Stasis is aiming to change the common perception of digital assets and hope to see them reclassified as a completely new entity. They claim that current regulations and framework require major upheaval to accommodate the ever-evolving digital asset world. 
To learn more about Stasis' global research on digital asset regulations, email your mailing address to [email protected] to receive a free physical copy of Digit Asset Regulations. Visit stasis.net to learn more about Stasis and follow Stasis on Twitter @stasisnet for current updates.