Binance – The Powerhouse Exchange
Malta – DELTA Summit – Malta Fairs and Conventions Centre
October, 2019
Introduction
The CryptoLiveLeak team met with Erick Zhang, managing director Binance at the Delta Summit 2019 in Attard, Malta. Erick became intertwined with the crypto space towards the end of 2017 amidst the infamous ICO craze and the, thusfar, peak price of bitcoin. Even in its earlier stages, Erick attested to Binance's future successes and eagerly joined the team.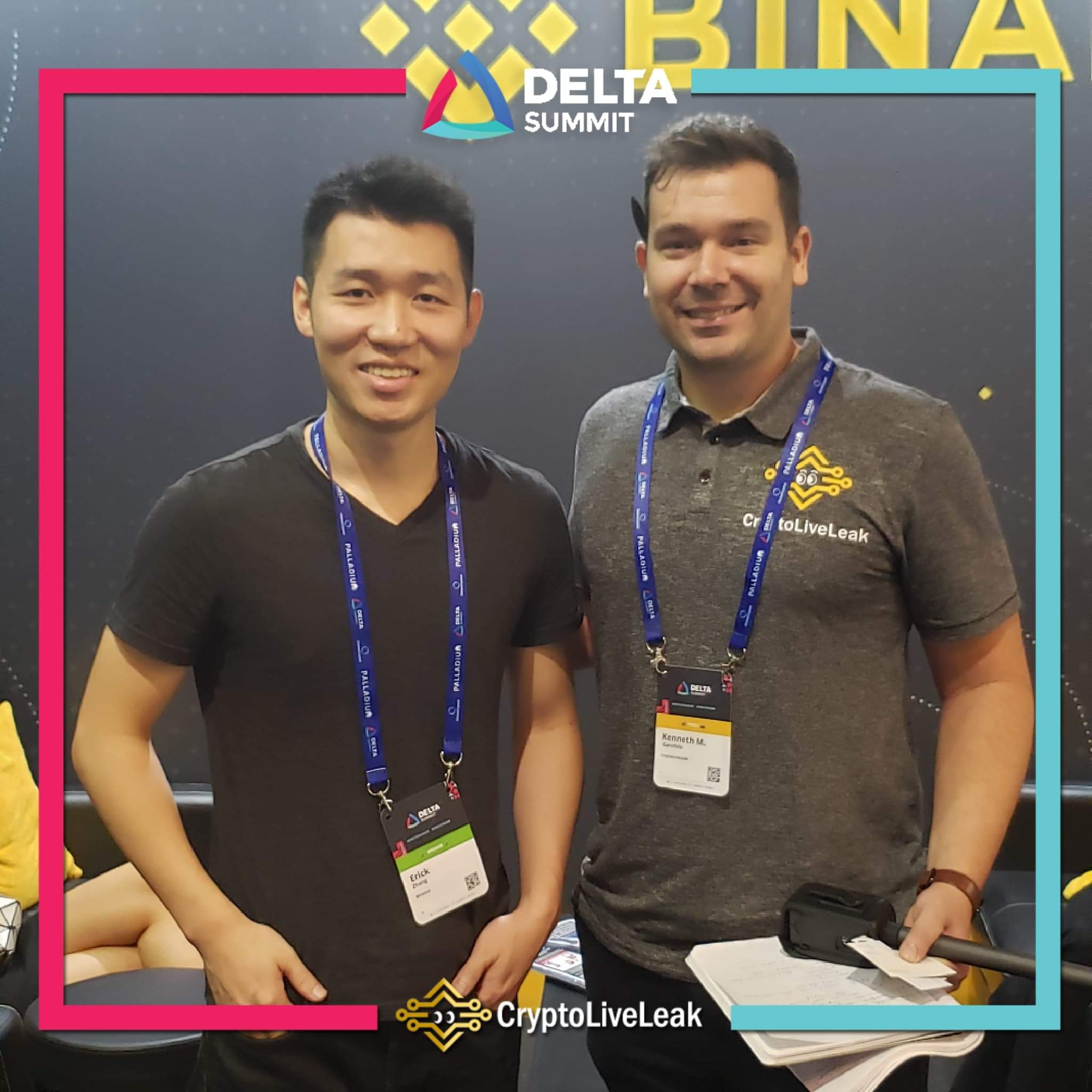 Background
Binance is a global cryptocurrency trading platform launched in 2017 out of Malta. Binance supports trading of over one hundred cyrptocurrencies, provides a wallet for its traders, support programs for its traders and its own cryptocurrency, Binance coin (BNB). BNB, a utility token launched in 2017, supports the platform by offering users discounted transaction fees. Binance is currently the largest cryptocurrency exchange because of its high trading volume.
Ecosystem
In addition to standard exchange services, Binance also works diligently to support and provide tools for the cryptocurrency space and build its own ecosystem. Binance has an incubator branch, Binance Labs, to support developing projects prior to the ICO stage with funding, advisory and other necessary resources. Binance provides a site called LaunchPad as a platform for new projects to fundraise, ICO, airdrop and tokenswap. Towards the end of 2019, Binance launched yet another platform, Binance X, for developers to learn, collaborate and grow in the binance ecosystem and the blockchain space. Binance also engages the community by hosting events globally, most notable an annual conference Binance Blockchain Week.
IEO Parameters
In addition to offering various platforms and resources, Binance supports emerging projects by setting parameters for IEOs. Projects are selected based upon strict criteria and buyers are restricted.
Strategy
To maintain their reputation as the world's largest exchange, Binance continues to be dedicated to growing its ecosystem. The team is highly selective of projects chosen for listing and are actively seeking new outlets for growth by recruiting new talents, mergers and acquisitions, among other things. Binance's first acquisition was Trust Wallet in 2018.
For more information please visit www.binance.com
Feel free to register an account using our referral code: https://binance.com/en/register?ref=CDW60QX4
Sources
https://www.investopedia.com/terms/b/binance-exchange.asp
https://www.binance.com/en/blog/372982400902205440/Introducing-Binance-X